Take a look at the sales stats that mean something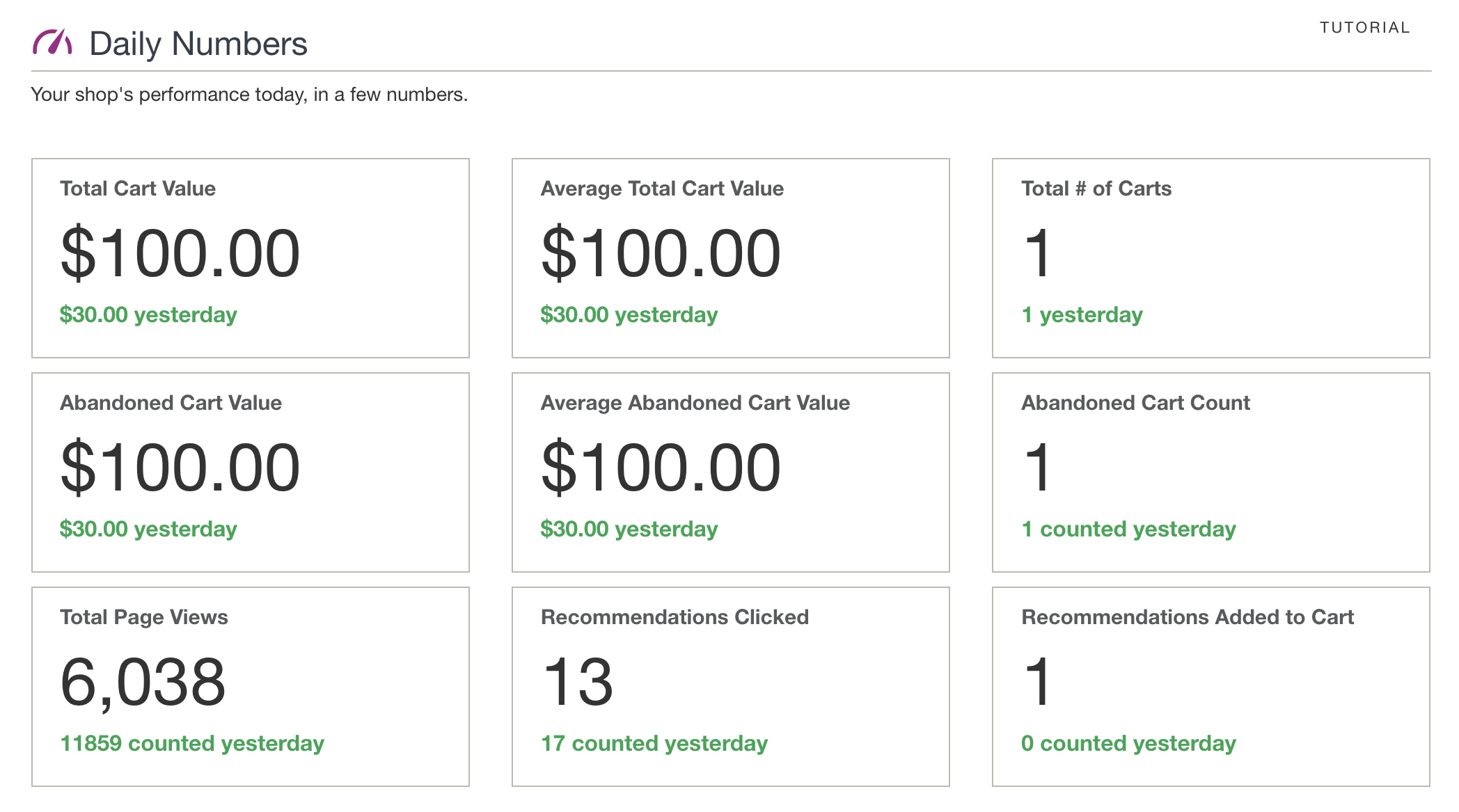 Our belief is more than any tool we can make and provide to our users, enabling smart management through clear insights is the most important sales empowerment we can provide. That's why the first thing you see when you log into DAR.WIN is the DAR.WIN Intelligence Dashboard.
Our Intelligence Dashboard breaks down stats involving:
Your daily sales
Your total cart value (abandoned + converted)
Page Views
DAR.WIN Recommendation Activity & Influence
Visitor Profile Traffic Share
Orders by Device
Business analytics are only valuable if you can do something about them, though. Every figure displayed on the Intelligence Dashboard can be directly addressed with a DAR.WIN tool.
Too much value in abandoned carts? Open the Cart History Explorer and discover commonly abandoned items to run a sale on.
Visitor Profiles too heavily skewed to one type? Create new, refined profiles in the Visitor Profile Creator.
Lagging on sales? Send a targeted email blast with embedded personalized product recommendations using the Email Widget.
DAR.WIN doesn't build tools - we build capabilities. Become a better shop owner with DAR.WIN.