Empower your
email lists

and

social marketing outreach

with behavior-based personalization.

DAR.WIN has always provided tools that make shopping on your online store a personalized experience with accurate product targeting for your visitors. Now, we're extending the power of personalization and big data to help give your marketing outreach an incredible boost with the DAR.WIN Visitor Exporter.
---
As you might know, DAR.WIN begins its work to track and categorize each shopper into a Visitor Profile from the first moment they visit your shop. Recommendations are shown to each visitor based on the Visitor Profile they match with most strongly.
The DAR.WIN Visitor Exporter allows you to export contact lists of shoppers in each of your Visitor Profiles in a format you can use for email and social media marketing.
Export a unique list for each of your Visitor Profiles
Create ad campaigns for those visitors with products and deals personalized specifically for them (courtesy DAR.WIN's Visitor Explorer)
Find new shoppers similar to your biggest spenders with lookalike audiences built from customer exports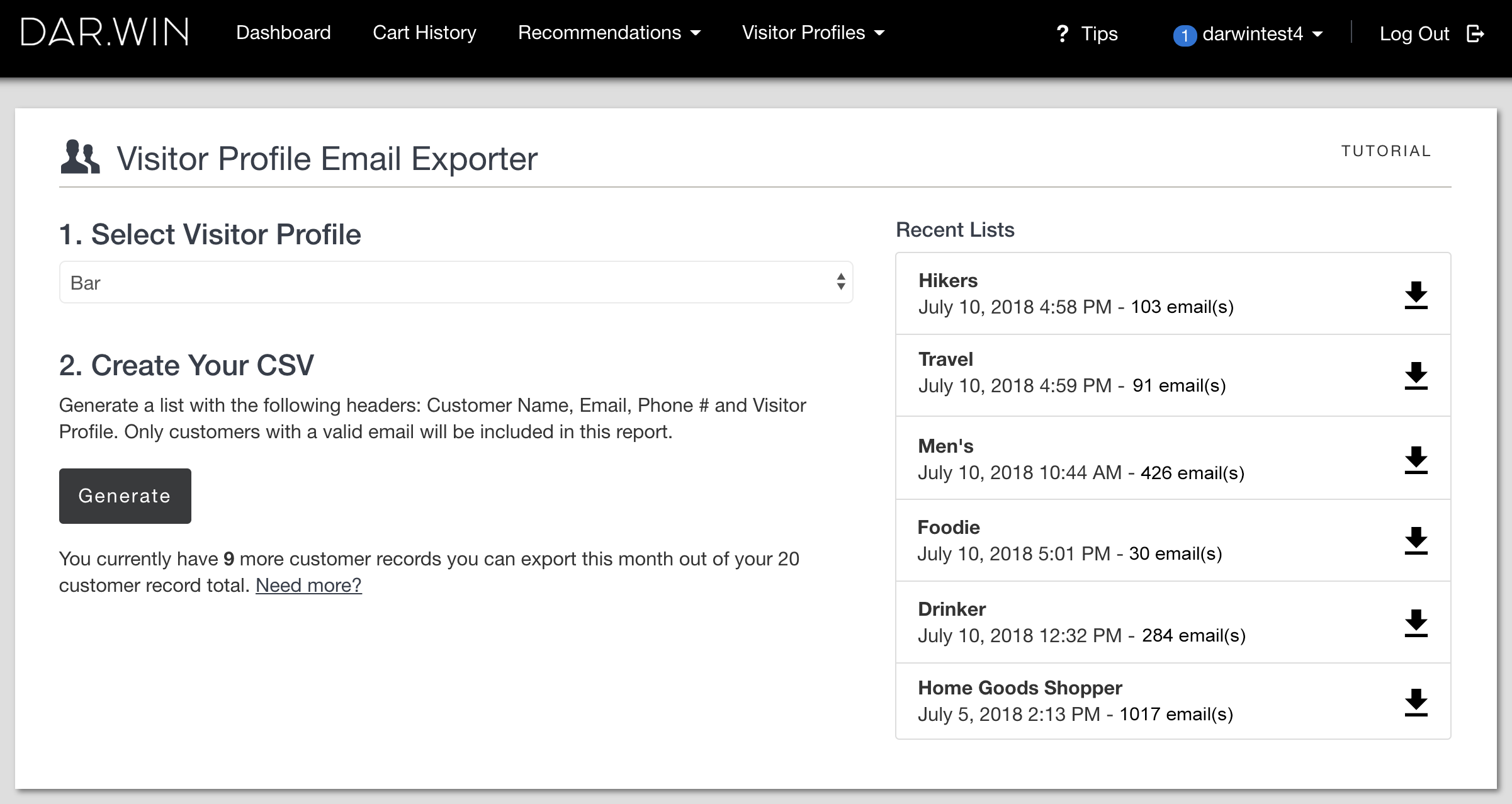 Use your best insights - in your store and in your marketing - to sell more with DAR.WIN.