Continuing our month of big announcements, we're happy to announce today's release of a brand new DAR.WIN feature available to paid accounts: The DAR.WIN Product Highlight
---
Product Highlight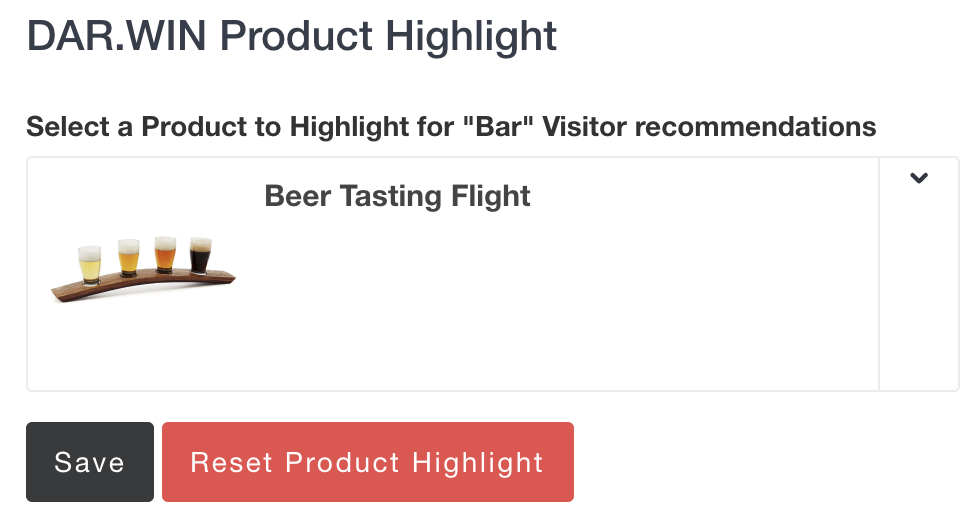 The DAR.WIN Product Highlight allows store owners to hand-pick items in their inventory to showcase in their recommendation widgets and emails. Since DAR.WIN's recommendations are made algorithmically, they reflect product trends over time—perfect for most scenarios, but not as reactive to things like sales, clearances, and new items. The Product Highlight gives store owners the control to put these kinds of items in front of customers alongside automatically generated recommendations. This feature combines functions from a number of popular ecommerce apps, allowing you to cut down on the amount of code and product page real-estate to get your cross-sales and recommendations in front of users.
Learn more about The DAR.WIN Product Highlight on our Feature page
---
Dashboard Improvements
In addition to our latest feature release, we've made the DAR.WIN User Dashboard easier to navigate and better organized, so all of your most important charts and stats are on the main screen.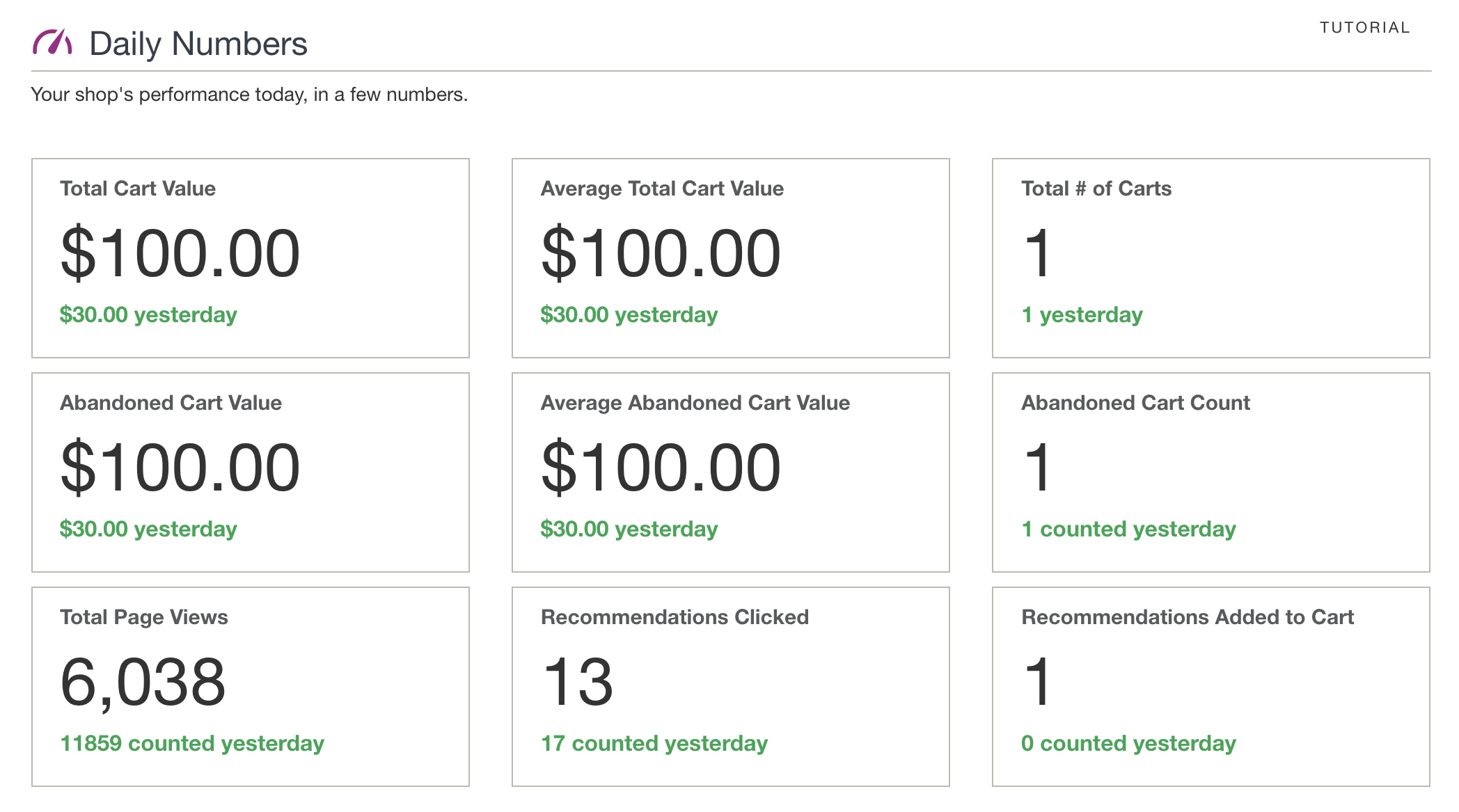 Our celebrated Cart History feature has been upgraded to its own area of the admin, making it easier to discover and quicker to navigate to. If you haven't explored your Cart History recently, we encourage you to do so here - you'll be amazed what you can learn about your shoppers by seeing what their unconverted carts frequently contain.
---
As always, stay tuned to our social media for more upcoming releases and improvements. Be sure to follow us on Facebook, Twitter and Medium for more updates.
As always, we welcome any feedback you may have on your experience thus far. Don't hesitate to reach out to us at support (a) dar.win.
The DAR.WIN Team