This is an exciting one, folks - announcing: The DAR.WIN Customer Exporter
---
Customer Exporter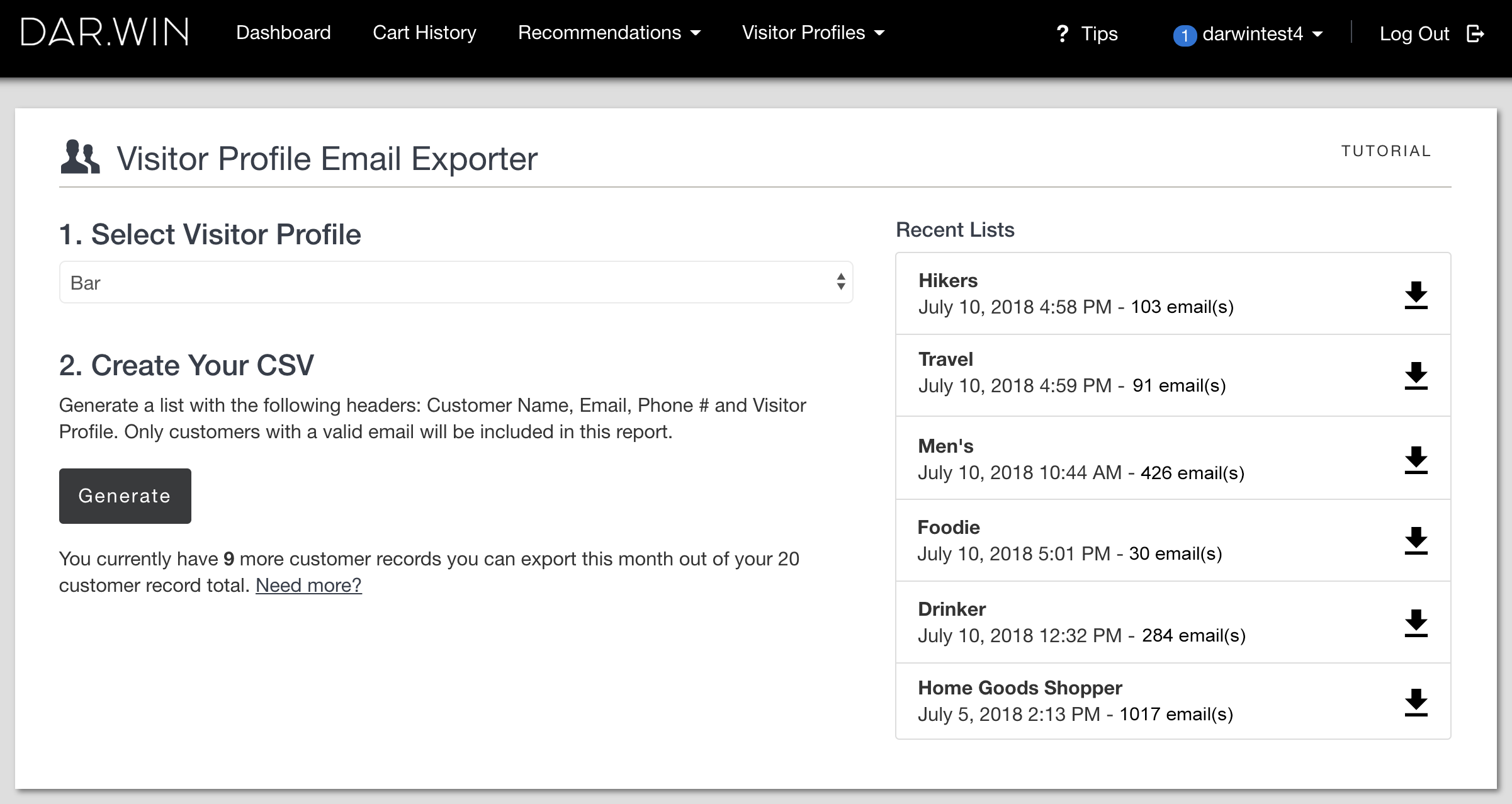 The DAR.WIN Customer Exporter is a killer new feature that lets shopowners create contact lists for email and social media marketing from DAR.WIN data. This makes segmenting lists with personalized messaging incredibly simple (add product recommendations for that segment using the email embed widget makes for an extra sales boost). You can also apply these lists to build outreach strategies like lookalike audiences, increasing your marketing footprint to new shoppers with accuracy and precision from the first touch.
In short? DAR.WIN have already been seeing big wins by personalizing their visitors' shopping experience from the first interaction. Now, they can take that data and use it to attract brand new shoppers and build a more loyal - and higher paying - customer base.
If you're new to DAR.WIN or have an account and want to explore this feature further, it's available to all users for a limited time before becoming a premium feature. Tie your on-page intelligence to your marketing strategy - quickly, easily, with the click of a button - today.
As always, stay tuned to our social media for more upcoming releases and improvements. Be sure to follow us on Facebook, Twitter and Medium for more updates.
Don't hesitate to reach out to us at support (a) dar.win.
The DAR.WIN Team